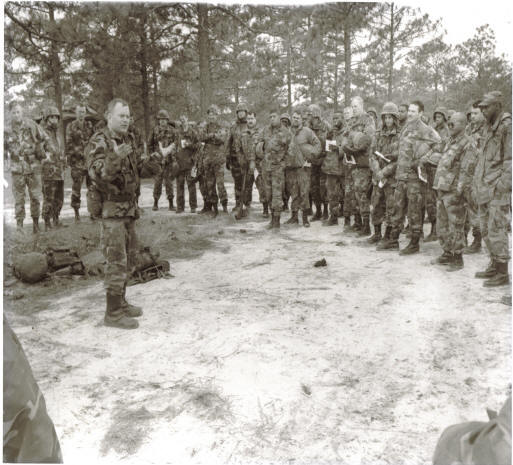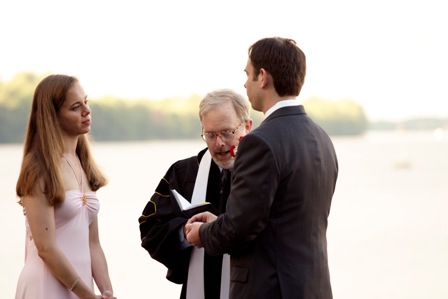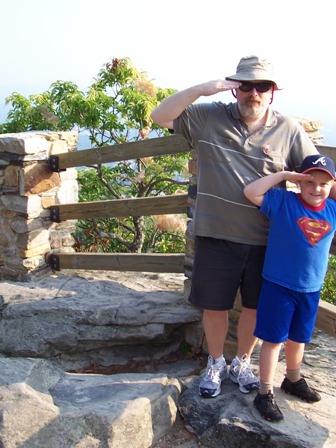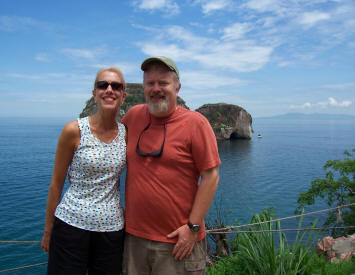 A Mermaid and an "Old Man and the Sea" (The Cheeks in Puerto Vallarta, Mexico, July 2008)
Dr. Cheek and his nephew on a hiking trip to Pilot Mountain State Park near Cheek's childhood home in Pinnacle, North Carolina, July 2006.
Dr. Cheek officiating his stepdaughter's marriage, Glen Foerd Mansion, Pennsylvania, 2005.
U. S. Army Chaplain Cheek presiding over worship at Normandy Drop Zone, Ft. Bragg, 1995.